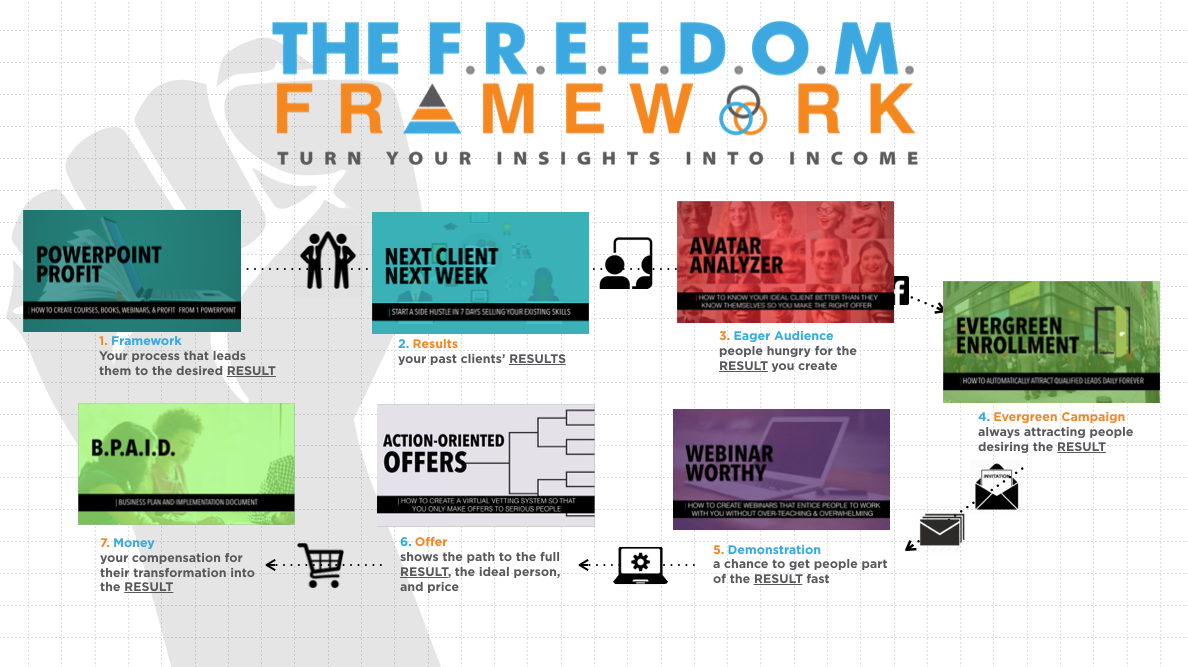 Freedom Framework Courses:
1. B.P.A.I.D.: Identify the best business to start for you and create a business plan
2. PowerPoint Profit: Find your framework to create your online course and book
3. Next Client Next Week: A 7-day sales training to help you sell your existing skills
4. Avatar Analyzer: Understand your ideal prospect so that you don't miss the mark with your marketing
5. Evergreen Enrollment: Create a funnel that builds your email list automatically...daily...and for free
6. Webinar Worthy: Create your signature talk and webinar that converts
7. Action-Oriented Offers: Lower your customer acquisition cost & only talk to serious leads
BONUS:
Also get The EntrepreNewYear Plan course to create your annual business plan.